Italian Syle Meatballs.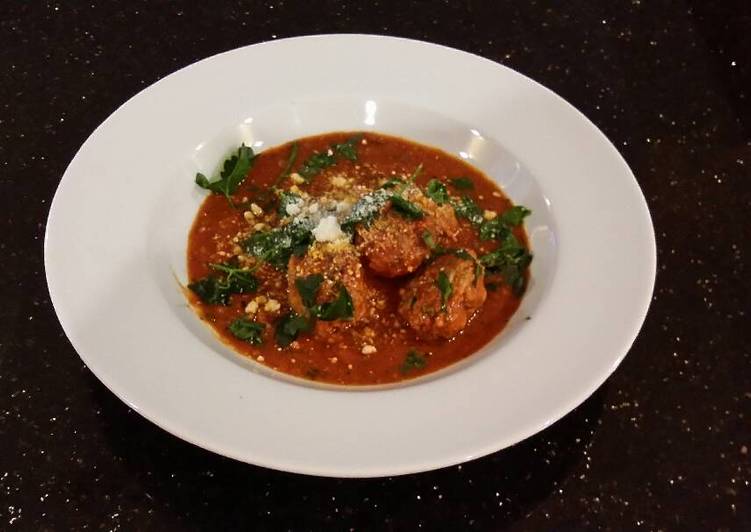 You can have Italian Syle Meatballs using 20 ingredients and 9 steps. Here is how you achieve it.
Ingredients of Italian Syle Meatballs
It's of For Meatballs.
You need 1 pound of ground beef, at least 20% fat content.
You need 1 pound of ground pork, at least 20% fat content.
You need 1/4 pound of pancetta, finely munced.
Prepare 10 of thin pepperoni slices, minced finely.
Prepare 2 of shallots, minced.
It's 3 of garlic cloves, minced.
It's 1 teaspoon of butter.
You need 1 cup of fresh ilnwhite breadcrums, remove crusts before making.
It's 1 cup of heavy cream.
You need 2 of large egg yolks.
You need 1/3 cup of fresh grated romano cheese.
You need 2 tablespoons of fresh grated four cheese italian cheese blend.
You need to taste of salt and pepper as mentioned on recipe and.
It's 1 teaspoon of italian seasoning.
It's 1/4 cup of fresh chopped parsley.
You need 1 teaspoon of hot sauce, such as franks brand.
Prepare of For Serving.
Prepare 6-8 cups of marinara sauce, I used mine in my profile.
It's of or use your favorite.
Italian Syle Meatballs instructions
Make Meatnalls.
Melt butter in a small skillet and add shaikh and garlic and a sprinkle of salt and pepper and soften. Cool to room temperature.
Combine breadcrumbs with cream and set aside to siak.
In a large bowl combine beef, pork, pancetta pepperoni,, cheeses, 1 teaspoon salt, 1/2 teaspoom pepper, ilaliam seasoning, parsley, hot sauce, cooled onion and garlic, egg yoks, soaked bread with any liquid and mix thoroughly with your hands.
Preheat the oven to 375.
Line a baking sheet with foil. Spray foil with cooking sprsy.
Have your prepared marinara sauce heating in large dutch oven or saucepan.
Roll meat mixture into 1 1/2 inch sized balls, place on prepared pan and bake just until firm,about 15 minutes. They will not be cooked throgh, remove to marinara sauce to finish cooking at a low simmer for at least 30 minutes.
Serve as is with sauce and bread or with any pasta or as a sub sandwich or sliders with melted cheese. Garnish meatballs with fresh basil and parsley and grated fresh romano cheese..