Walking Taco Bake.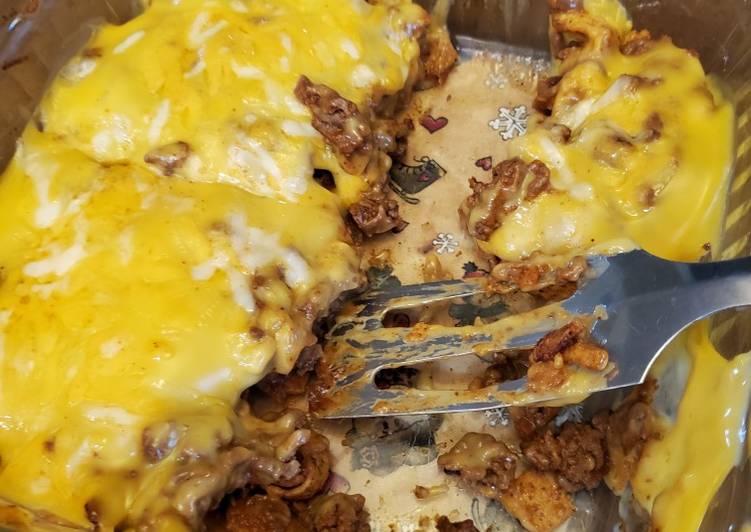 You can cook Walking Taco Bake using 7 ingredients and 8 steps. Here is how you achieve it.
Ingredients of Walking Taco Bake
You need 1 lb of ground beef.
Prepare 1 pkg of taco seasoning.
You need 2/3 cup of water.
You need of Chili cheese Fritos.
You need 1/2 can of cheddar cheese soup.
Prepare 1/4 cup of milk.
It's 1/4 cup of shredded taco cheese.
Walking Taco Bake step by step
Brown ground beef, drain fat and add taco seasoning and water. Simmer for 5 minutes..
Layer Fritos on bottom of 8×8 pan..
Place meat on top of Fritos.
In saucepan heat soup and milk over low heat until warm..
Pour cheese mixture over meat..
Sprinkle with shredded cheese..
Bake at 350 for 12 – 14 minutes..
Top with lettuce, tomatoes, onions, sour cream..